Perfect travelling companion!
There are areas for everything I need, including my phone, without it being big and bulky. Very stylish with the monogramming. I find my handbag is too bulky on long plane flights when I have a backpack/carry-on as well, so I transfer what I need to the travel wallet and pack my handbag in my luggage, then I have the important items with me without the bulk. The wrist strap is incredibly useful too.
Passport wallet
Gorgeous. Looking forward to traveling with this!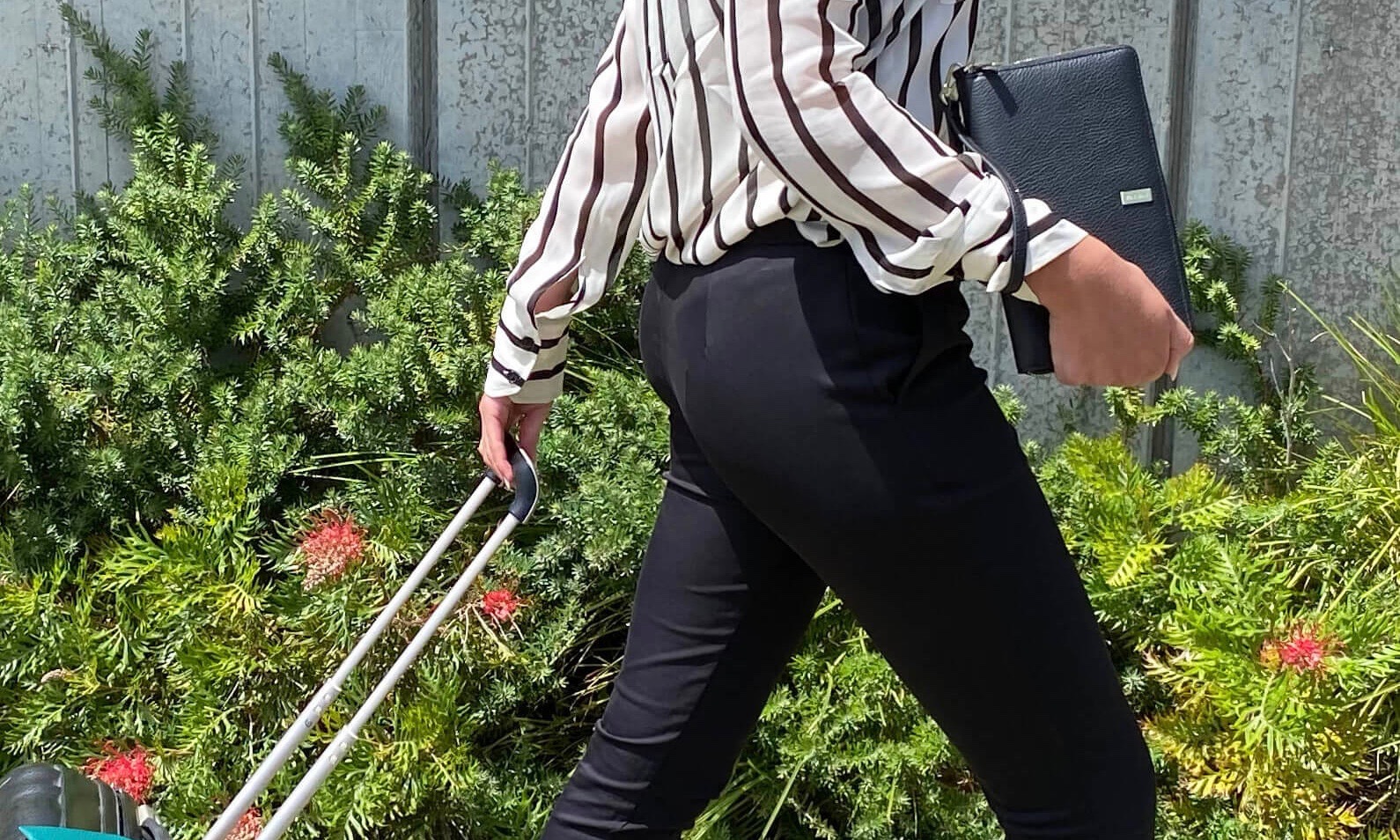 Life's a journey
The Hemingway range of travel wallets are beautifully innovative, uncompromising and stay the course. In resplendent Italian pebble or vintage leathers, accessing your travel documents will no longer be a chore.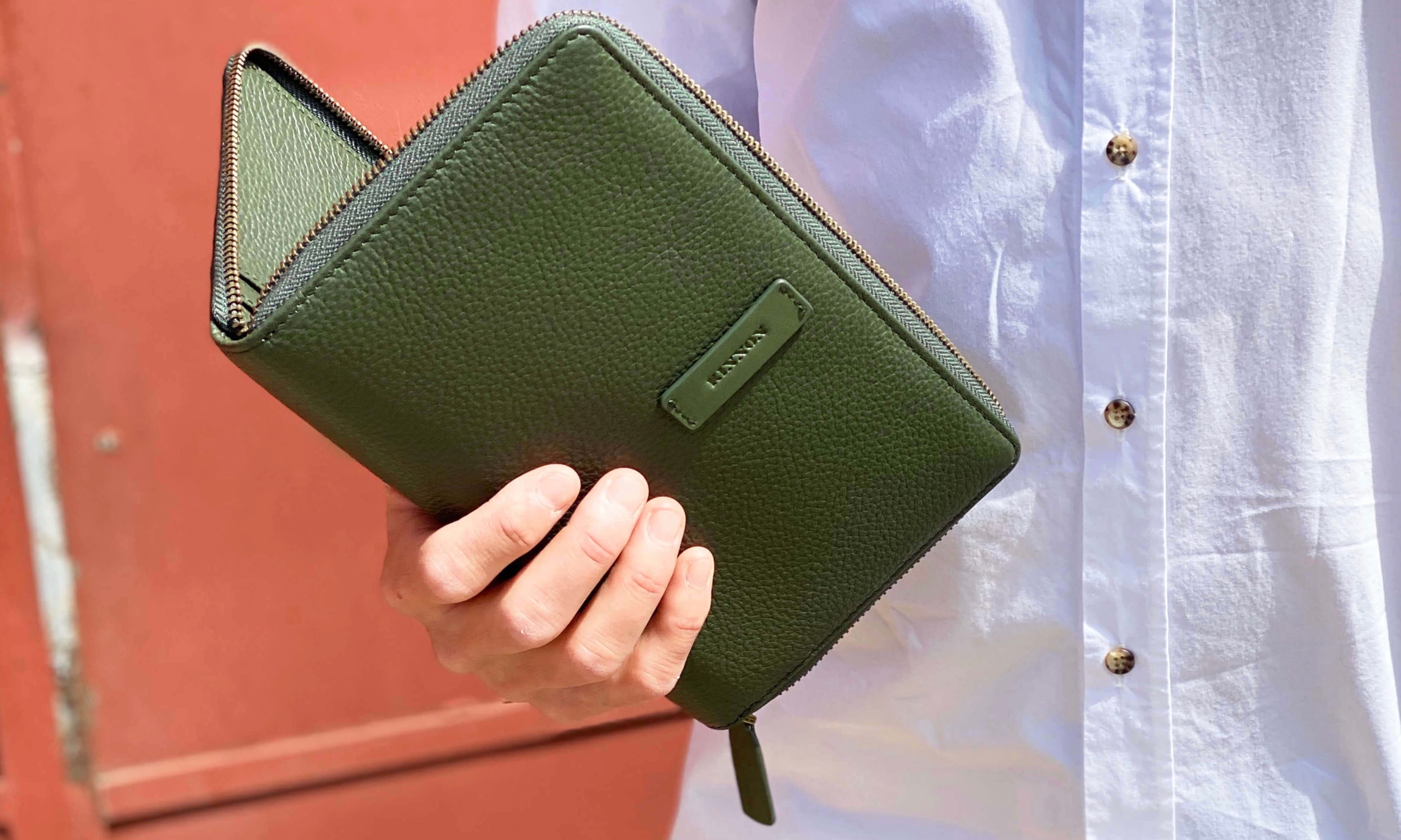 Got everything?
The answer to this question is a resounding 'yes'. The slimline, vertical design has spaces to secure and organise all travel documents with military precision.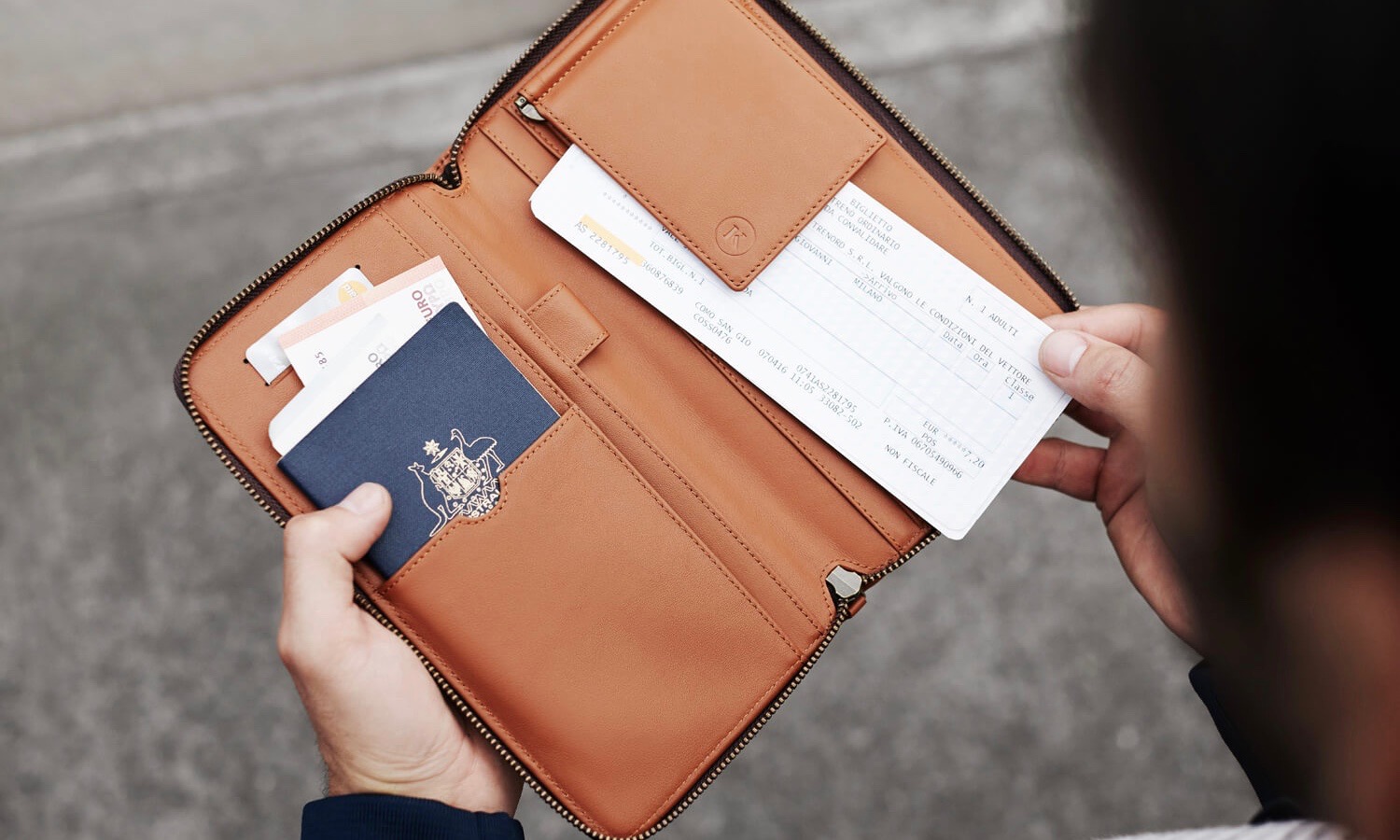 Performance multiplied
The unique design comes with a removable wallet or coin purse to transition on arrival. With two incredible Kinnon products in one, the only question that remains is 'which colour?'