Travel wallet
As always , the service and quality is always 5 star. I cannot fault anything I have bought . The after sales service is what is important to me !
Hemingway Travel Wallet
This passport wallet is just gorgeous!! Enough space for cards, passports and tickets. Colour is neutral and is the perfect size to take wherever I go.
Perfect travelling companion!
There are areas for everything I need, including my phone, without it being big and bulky. Very stylish with the monogramming. I find my handbag is too bulky on long plane flights when I have a backpack/carry-on as well, so I transfer what I need to the travel wallet and pack my handbag in my luggage, then I have the important items with me without the bulk. The wrist strap is incredibly useful too.
Great quality
Great quality wallet, extremely functional. Hubby loved the gift and discrete personalisation. Very quick express postage and packaging. Definitely recommend and will purchase from KINNON again :)
HEMINGWAY TRAVEL WALLET - BLACK WITH LIGHT BRUSHED GOLD HARDWARE
Amazing quality and excellent customer service. Exceeded all expectations, thank you thank you.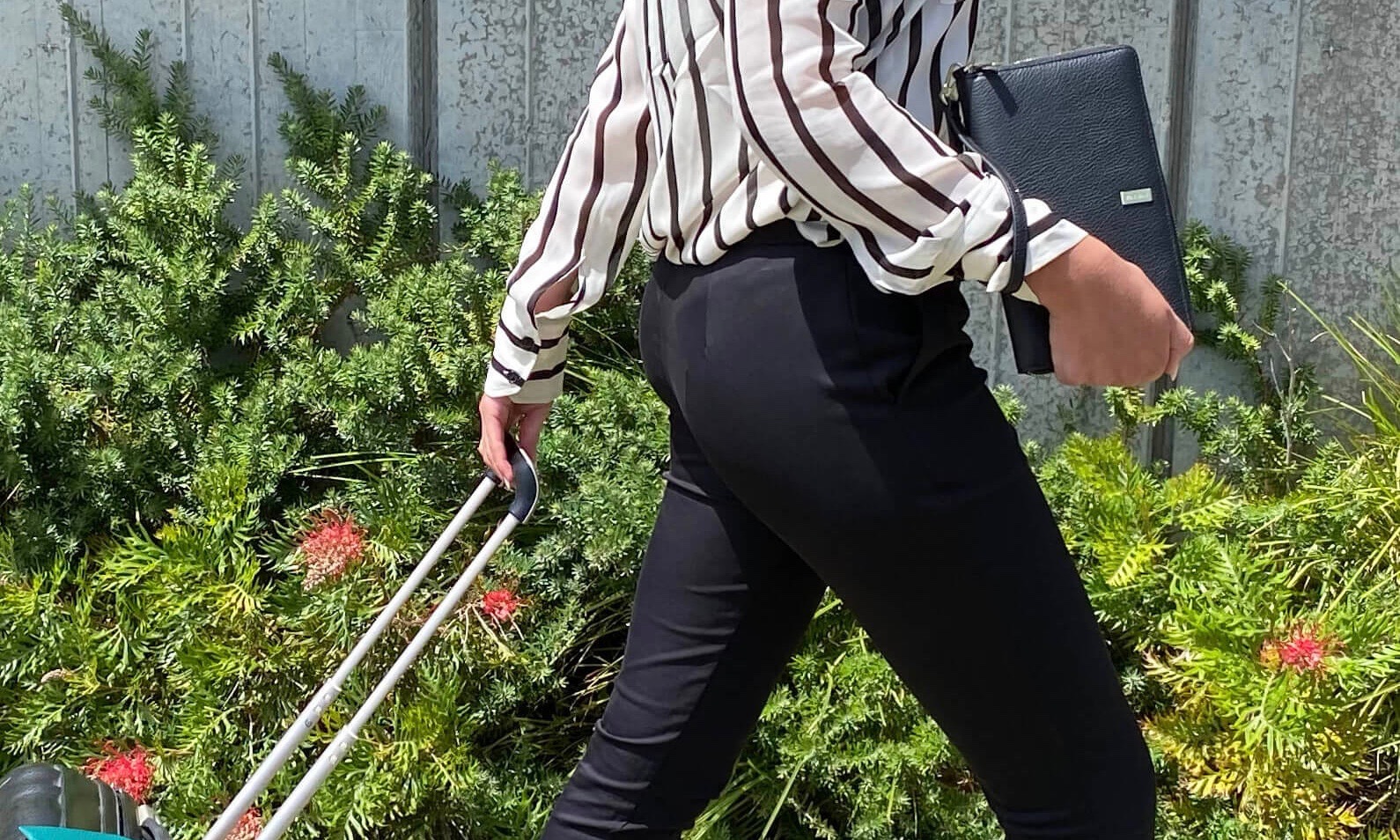 Life's a journey
The Hemingway range of travel wallets are beautifully innovative, uncompromising and stay the course. In resplendent Italian pebble or vintage leathers, accessing your travel documents will no longer be a chore.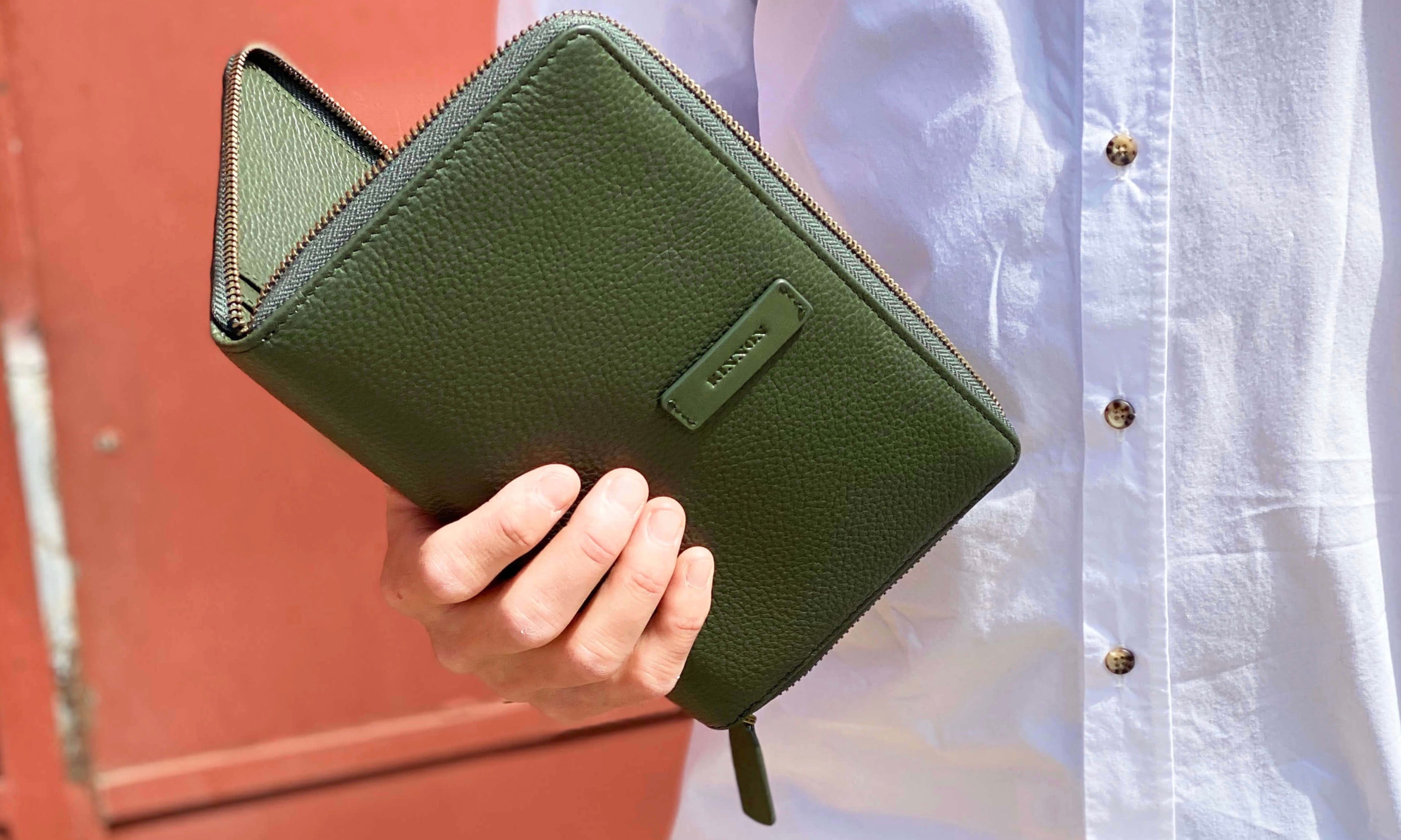 Got everything?
The answer to this question is a resounding 'yes'. The slimline, vertical design has spaces to secure and organise all travel documents with military precision.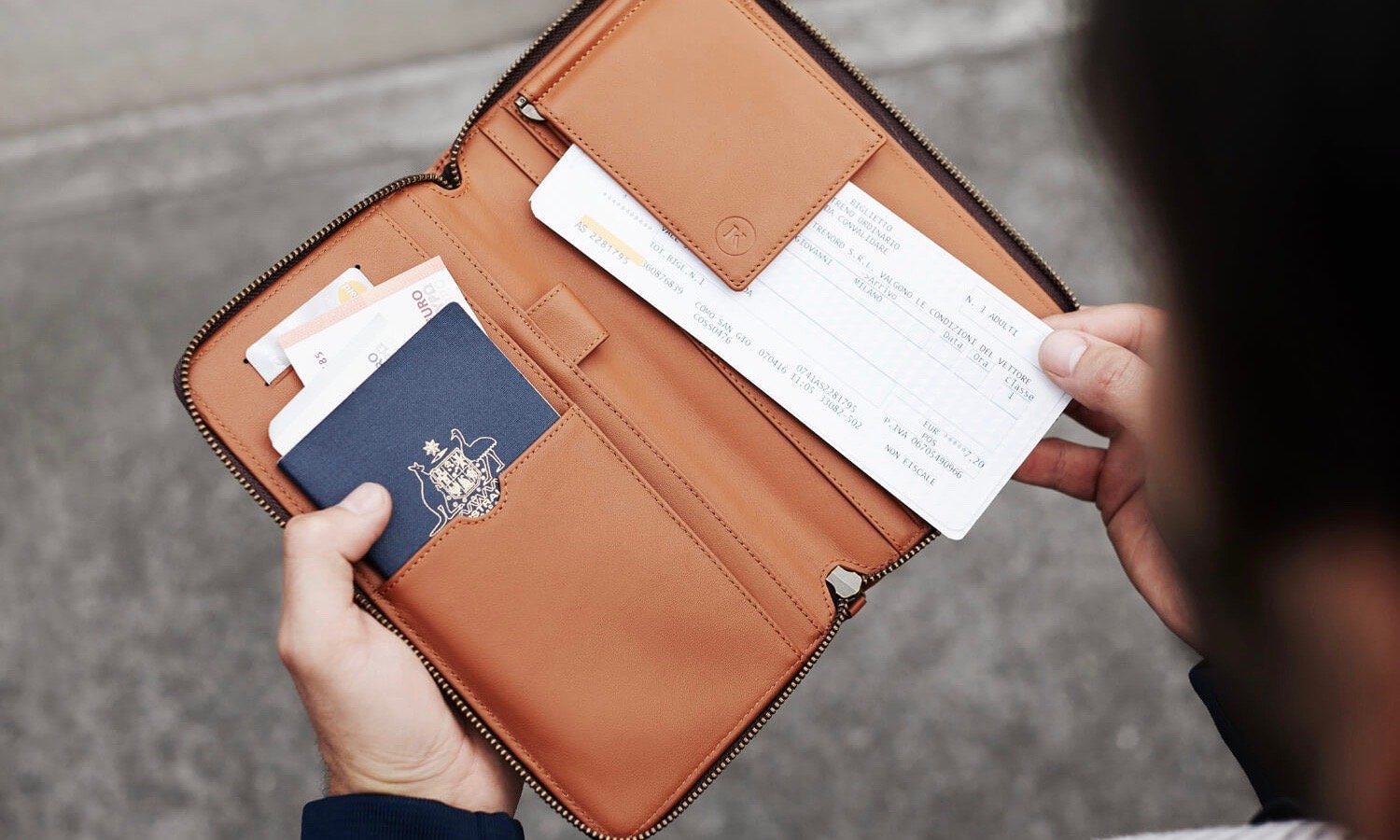 Performance multiplied
The unique design comes with a removable wallet or coin purse to transition on arrival. With two incredible Kinnon products in one, the only question that remains is 'which colour?